Heated exterior swimming pool (in summer)
Whether you would like to swim or just take some time to relax, our heated outdoor swimming pool surrounded by mountain peaks will guarantee a sense of well-being.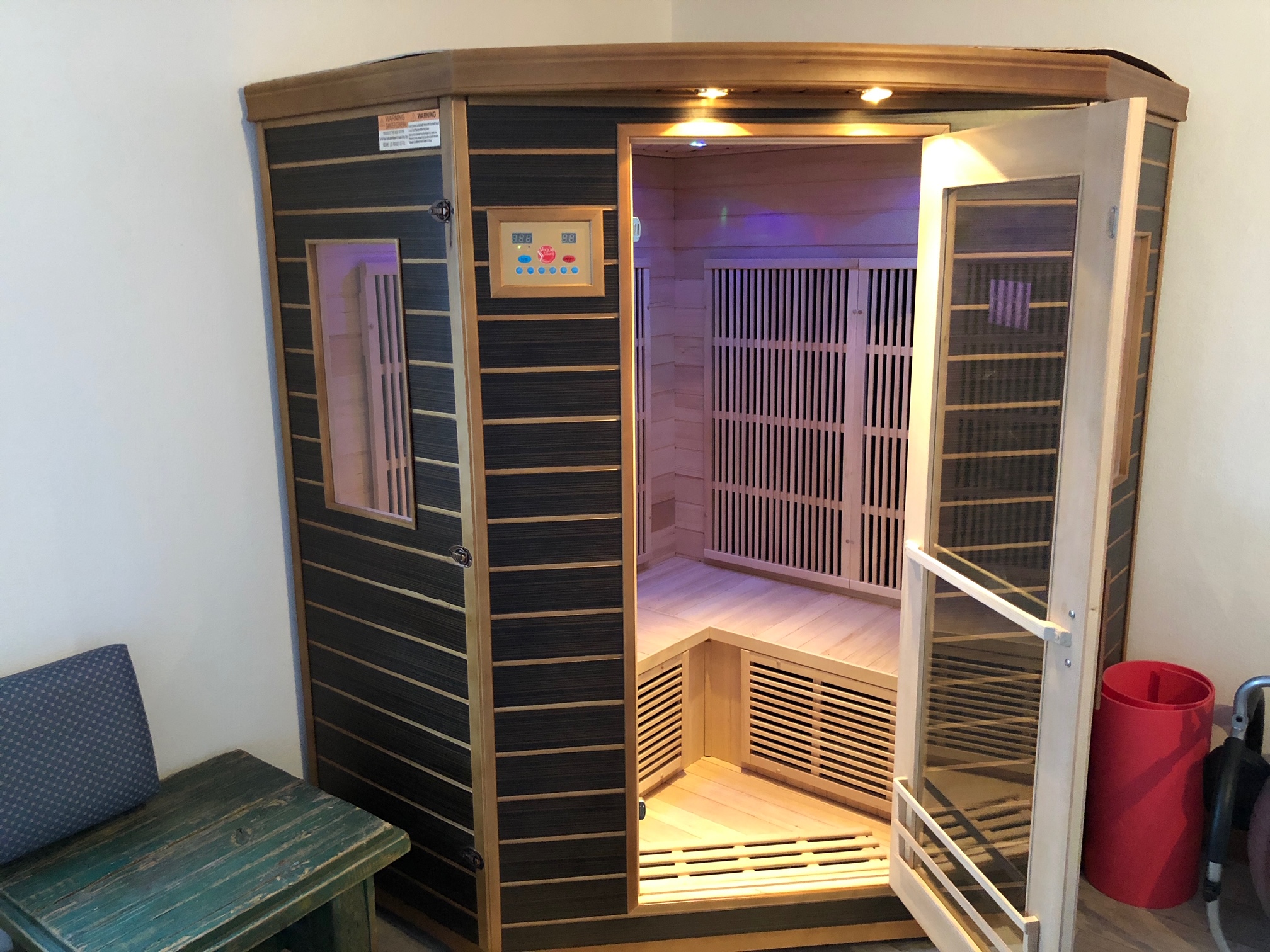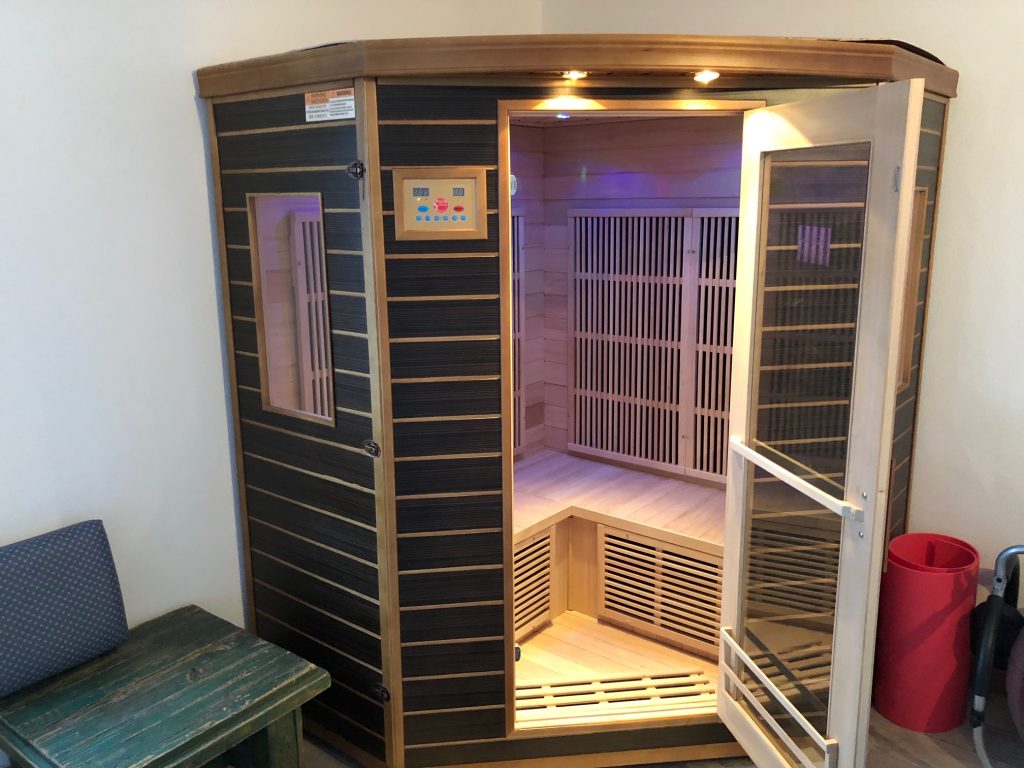 The warmth from infra-red rays provokes 3 to 6 times more perspiration than a traditional sauna. This allows the skin to breathe more fully and improves blood flow. Tight muscles, cleared of toxins, can relax.
The thermal resort of Brides-les-Bains
The Thermal Spa of Brides-les-Bains®, the benchmark in slimming.
The Thermal Spa of Brides-les-Bains® is a leader in treatments for slimming in France.
This pioneering resort owes a great deal to its capacity for innovation. Experience, study and research investment ensure a position at the forefront in the care of people with weight problems. The thermal waters also have properties that support rheumatology. Treatments take place in nearby Salin-les-Thermes, where the thermal waters have a composition similar to sea water and offer buoyancy, improving joint movement and reducing pain.
How to prepare for an accommodation-included spa treatment visit to Brides-les-Bains?
1 – Ask your doctor whether your treatments can be included on health insurance
2 – Reserve your accommodation. Discover our hotel
3 – Reserve treatments
4 – Make appointment with a specialist thermal treatment doctor in Brides les Bains
5 – Relax and enjoy your treatments
Taking slimming treatments in Brides les Bains – 'a day in the life'
MORNING
1- Breakfast served in your room or the dining room, with an individual platter served in accordance with your medical prescription and in application of the 'Label Diététique' guidelines
2 – Treatments at the thermal centre
3 – Physical activity: a walk, yoga or a training session organised by the Tourist Office
4 – Make appointment with a specialist thermal treatment doctor in Brides les Bains
5 – Lunch in the hotel's dining room or on the terrace, in accordance with your medical prescription and in application of the Label Diététique guidelines
AFTERNOON
1 – A walk, if you have not already taken one in the morning (one per day if possible)
2 – Treatments at the thermal centre or visit to the swimming pool in Salins
3 – Nutrition conference
4 – A drink of water from the 'Buvette Thermale'
5 – Dinner in the hotel's dining room or on the terrace, in accordance with your medical prescription and in application of the Label Diététique guidelines
Why not try one of the activities proposed by the Tourist Office? Dance, gentle gym, fitness…